House For Sale Khon Kaen
If you need a house for sale Khon Kaen, we can help you. Give us a call +6695 658 3038 for more information.
Address : 5 Bypass Road, Khon Kaen, Mueang Kao, Amphoe Mueang Khon Kaen, Chang Wat Khon Kaen 40000
Phone : +66 95 658 3038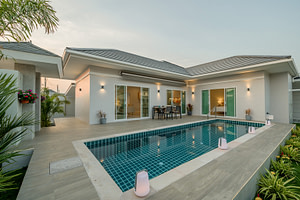 Khon Kaen House For Sale - The Perfect House with 8 Villas
House For Sale Khon Kaen. Who says a house with a private swimming pool is not affordable? Let 8 Villas Khon Kaen full fill your dream home with an amazing quality and breathtaking design which is completely furnished. Get your dream house today at 8 Villas Khon Kaen.
House For Sale Khon Kaen Choices
High Quality Build & Design Houses - European Standards.
Area - Close to Airport & Amenities.
Cost effective Living.
Totally Furnished & Equipped.
10 Year Guarantee.
Swimming Pool Care
3 Tier Security - Electric Gate, Security & CCTV
Foreign Ownership (Made Easy).
8villas Is All About Providing You With Pool Lifestyle.
8Villas contains fantastic style and develop quality together with fantastic worth for money.
Our Villas are designed with Western and Thai blend in mind to cater for both Western & Thai requirements.
Everything is built to European standards and all work is overseen by the British owner who takes great care to detail and oversees the quality control of the building.
8 Villas can provide everything you need to make your move to Khon Kaen go smoothly. Further more we will secure your investment and make foreign ownership easy and simple for you.
Khon Kaen House For Sale Services
The pools have great feature and look amazing at night with a remote lighting system (white, green, red, yellow, blue, purple or flashing). Great for a party or even just to relax or you decide on the lighting to suit the mood.
8 villas supplies privacy with high walls around each suite providing a terrific swimming pool way of life experience.
Our house for sale Khon Kaen project is virtually sold out and also it is of not a surprise that they are selling so fast.
They offer terrific value and also come full with a one decade Guarantee and also cost-free Pool care and also cleaning which is professionally done each week.
house for sale Khon Kaen offers rental and also sale alternatives on all projects
So we can provide for your house for sale Khon Kaen needs.
Our Service Guarantee is incomparable and also remaining at a 8 villas growth is headache cost-free and also pleasurable.
See our web site and also call us today to arrange a watching of the showroom
8 Villas Quality House For Sale Khon Kaen Developments
For people who only accept the very best in design and workmanship. It's a great place to live or invest. Last few remaining, so act now.
Hurry don't be disappointed do not miss this opportunity. This is the only project of its kind in the region.
3 bedroom standard 3 bedroom large and 4 bedroom all fully fitted with high quality furniture and fittings.
All houses come with a private pool and terrace and high walls for privacy.
Value For Money in Khon Kaen
House For Sale Khon Kaen
Owning your own private swimming pool villa is much less than what you possibly believed it would be.
Our villas come fully provided and outfitted with cooling systems in each room.
We even clean your pool free of charge each week and maintain the ph and chlorine levels and adjustment free too.
8 Villas offers a safe and secure environment with 3 tier security.electronic gated entrance security and CCTV.
Khon Kaen is really is a great place to live.
Hurry House For Sale Khon Kaen are selling fast!
Foreign ownership made easy.
Contact Brian, our Sales and Marketing Manager here or emailing him sales8villas@gmail.com
Visit our website https://8villas.co.th
Call +66616 694447  Thai
095 658 3038 English